We would like to thank the following sponsors for helping PDAP's Blind Auction Event, A Night out with Friends 2, a tremendous success!
Kittleman, Thomas & Gonzales, PLLC
Law Offices of Garcia, Quintanilla
We would like to thank Mrs. Happy from Rancho El Charco and all their staff for their generosity and hospitality on our visit!
Click on the following links to download the following PDFs from the Health Conference:

We would like to thank our sponsors for making PDAP's 3rd Annual Substance Abuse and Mental Health Conference a success!
To our Platinum Sponsor:
To our Gold Sponsor:
Special thanks to everyone who came out to support our event: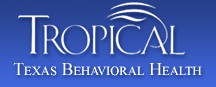 And to the Speakers for sharing their time and knowledge:
Eluterio "JR" Blanco Derek French, LCDC Veronica Guerra Pharm. D
Alex Kudisch, MD, DFAPA Steve Thomason, LMSW, LCDC Eva Miller, PhD, CRC
Marta Kang, LPC, LSOTP F. Heath Smith IV, MA, LCDC, ADC III, CPS
And thank you to all who attended the conference. All registration fees will go to providing FREE services for our clients and for that, we are very grateful!
*We apologize to everyone who requested a copy of the presentations shown at the conference. They will up on our website soon!
The PDAP family would like to extend our utmost gratitude to the people and organizations for their contributions in helping improve our facility which in turn helps us better serve the people in our community:
We would like to thank Mr. Ciro Cardoza and all the good people at the Home Depot for donating their time, energy and materials to helping improve our facility.
We would also like to thank Mr. & Mrs. Reyes Cortez and the wonderful UPS volunteers for the work they have done at PDAP.